News > Berlin Bound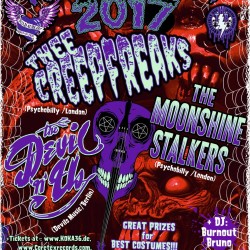 Posted on October 24th, 2017
We are excited to be heading off to Berlin to bring some spooky goodness to the Helloween Smashdown, featuring The Devil 'n Us and The Moonshine Stalkers.
We will have exclusive limited edition 7″ singles (which you can only get at this gig) and T-Shirts available to buy.
Details below. Hope to see you there.